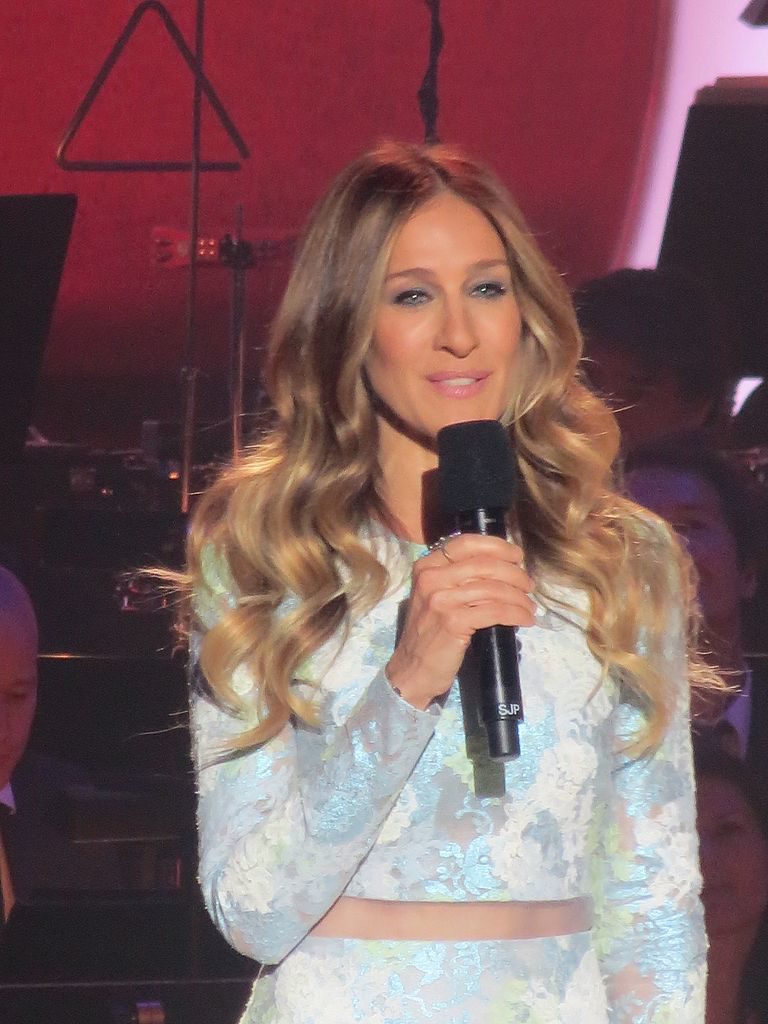 After hearing about my book, Adulterer's Wife: How to Thrive Whether You Stay or Not, people would ask me what I thought about the HBO series, Divorce. The show's first season ended earlier this month to great acclaim. How could I not be interested in a black-humored look at divorce among fifty-somethings starring Sarah Jessica Parker? I loved her vibrant, bubbly character in Sex and the City. I hadn't followed the new series when it came out, so I checked out the first episode online. I was disappointed to find the show dreary and depressing with clichéd, predictable dialogue.
The pilot begins with Parker and her husband bickering over her using the bathroom too long, when the couple looks well-off enough to afford a place with more than one bathroom. At a friend's 50th birthday party, middle-aged women with Hollywood-stunning perfect figures and elegant clothing complain about how fat their partners have become. Despite high drama at the gathering, including the birthday girl turning a gun on her husband, I didn't care about any of these self-absorbed, unrealistic characters. I did make it through the whole first episode, but it was a struggle. I'll admit my bias: I'm not a great lover of the small screen, especially since my ex was quite the TV addict. Watching this thing while my own relationship was crumbling would only have made me feel worse. After I discovered that my husband had a mistress, I wanted to escape from my misery with laughter therapy—things that would lift my spirits and make me laugh.
Later on, when I was going through cancer treatment, I found that I was avoiding anything dreary and depressing like the plague. A friend invited me to see the 2014 Reese Witherspoon movie, Wild. I refused to go, as I had no interest in a film about someone suffering from depression.
I heard about a woman whose young son died of cancer. She found herself watching all the news stories on television, empathizing with everyone she heard about who had lost loved ones. She genuinely felt their pain, and it was as if she were re-living losing her own child. All this did was to prolong the mother's mourning. Years later, she was still beset by sadness and depression. When I was dealing with the double-pronged onslaught of an unfaithful husband and cancer, I knew in my gut that other people's bad news was the last thing I needed to fill my mind with.
As a former BBC journalist, I had prided myself on always being up-to-date with world affairs. Now I barely even bothered to keep up with the news. Instead I focused again on comedies. Neglected on a bookshelf, I discovered Dilbert cartoon books and loved them. The Dilbert Principle and Dogbert's Top Secret Management Handbook were written in the nineties, parodying cubicle life in a software company, yet the jokes barely seem dated at all, and sadly reflect a lot of what's wrong in corporate America today. And if you're facing a life-threatening illness, how about watching dark comedies about death? I heartily enjoyed these two black comedies from 2014: a spoof Western entitled A Million Ways to Die in the West and the hysterical mockumentary What We Do in the Shadows about vampire housemates dealing with modern life and devouring the locals in New Zealand.
However, the experience of forcing myself to sit through the Divorce pilot did spur me to watch something else on HBO that I had been putting off for a while, You Don't Know Jack, a movie about euthanasia campaigner, Dr. Jack Kevorkian, starring Al Pacino. I wanted to see it to help me complete a section on euthanasia in the book I'm writing, Hotel Chemo: Overcoming Breast Cancer and Infidelity. Both the actors and the script were brilliant. There was more heart and humor in the first five minutes than I found in the entire pilot episode of Divorce.