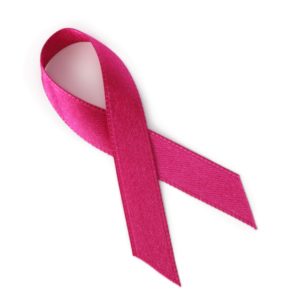 HOTEL CHEMO: LEARNING TO LAUGH
THROUGH BREAST CANCER AND INFIDELITY
Introduction
Chapter 1: Double Whammy: Initial Reactions
Why Me?
Musing on Mortality
Building a Support Team
A Champion Advocate: Me
Dense Dame Becomes Screen Queen
Investigating Options
Off with Her Breasts! Angelina Jolie's BRCA Debate
Mastectomy vs. Lumpectomy: My Biased View
Chapter 2: Cancer plus Infidelity: Stress Overload!
Negative Emotions Begone!
What about Talk Therapy?
Don't Stop Breathing!
Stop that Thought!
Living in the Present
Mumbling Mantras
Meditation
Gratitude and Forgiveness? Gimme a Break!
Think Positive or Die?
Mood Elevators
If You Don't Laugh, You're Gonna Cry
Go to the Dogs
Cancer as a Teacher?
Chapter 3: The Chemo Spa
Chemo Diary
Port in a Storm
Side Effects
Vanity in Vain?
Chemo Brain
Fussy about Food
Tight-assed Brit
Fertility Fears
Chapter 4: Radiation: Burn, Baby, Burn!
Prehistoric Procedures
Radiation Options
Radio Diary
Side Effects
Radioactive?
Getting Creamed
Sick and Twisted
Smelly Armpits?
Nuke those Hair Follicles!
Chapter 5: Behaving Badly?
Cheating Husbands
Stay or Go?
Separation vs. Divorce
Cancer Etiquette
Do:
Don't:
Recognizing "NuqneH"—People Who Want Something from You
Drop 'Em
Forgive Yourself and Others for "Moo Moments"
Exploit Your Cancer!
Chapter 6: Hair Today, Gone Tomorrow
The Best of Bald
Naked Noses
Awesome Armpits
Goodbye Hairy Legs
Pitiful Pubes
No More Eye Candy
Growback Gripes
Chapter 7: Wacky World of Wigs
Wig Whammed
Wig Training
Wig Mishaps during Sex
Wigs as Status Symbols
Chapter 8: Sex and Cancer
Chemo Concerns
Cancer Celibacy
Bone Dry?
Masturbation as a Chore
Porcupine Sex
Thar She Blows!
Breast Behavior
Costume Party
Playboy Pubes?
Chapter 9: The Alternate Universe vs Cut, Poison, Burn
Pill Popping
Searching for Sleep
Exercise
Food Fight
Medical Tourism in Germany: No Bikini Required
Medical Marijuana
Long Distance Placebo?
Alternative Therapy vs. the AMA
Dubious Quacks, Both Allopathic and Alternative
Chapter 10: Resting in Peace
Avoiding Hospice Hell
Euthanasia Peace Prize?
The Family Jewels
Wills and Won'ts
A Funeral to Die For
Yearning for Urns
Epilogue
Bibliography
Books
Articles and Research